Saturday night at the pub we will be collecting any amenity kits, toiletries, sewing kits, etc. that you care to donate to Women's Aid, national UK charity working to end domestic violence against women and children.
2:30pm Pub Crawl organised by Wingnut


The kickoff will be at 2.30pm at Ye Grapes (a bit of Olde English there for our septic friends - they love it) which is on Shepherd Market. For those of you at the Green Park Hilton, this is close. For those of you elsewhere, buy an A - Z (note 'zed' not 'zee'). Or check here

.

The joining in point for those of you on late arriving flights will be The Clachan on Kingly Street at 4.30pm. I suggest that any late arrivals take advantage of in-flight lubrication so they don't have too much catching up to do.
7:30pm


The Windmill Pub (website)
6-8 Mill Street
W1S 2AT (West End)
Map Here

organised by GK
10:15pm
Menu of 6 curries with starters and sides; price will be from £10 to £20 depending on number of dishes ordered.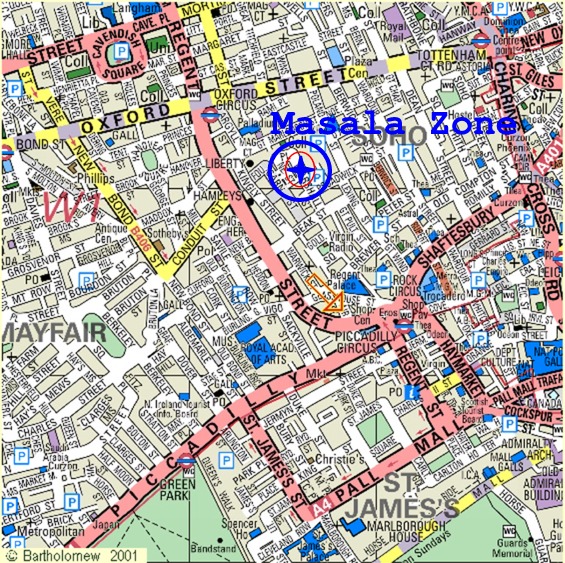 click for large version